7 Reasons to Use Self-Storage in Flint, Michigan
Self-storage keeps your possessions safe when you don't have a place to put them or when you're figuring out where they should go. You don't need anyone reason to rent a self-storage unit, but here are some of the most common occasions when people rely on outside storage to protect what they love, care for, or need.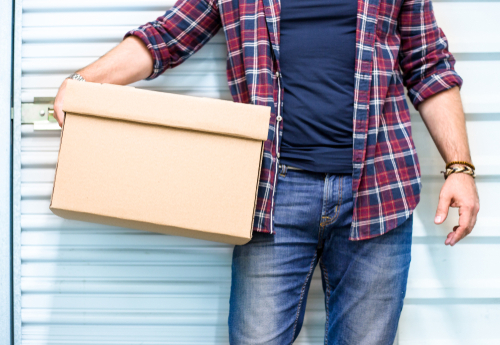 You Need More Space at Home
Do you feel like you have more belongings than you have space? Many people opt for a self-storage unit to help control the clutter without having to get rid of things they love. Self-storage is a great choice for:
Seasonal items like lawnmowers, snow blowers, or holiday decorations.
Collections, large or small, that you don't necessarily want to display but want to keep.  Junk Car In Detroit
Kid-related items, like baby clothes you can't part with, totes full of beloved drawings, school papers and projects, and toys, all those toys.
You're Downsizing
Moving to a smaller space is an
opportunity to purge
your closets, basement, attic, and more. If you've already reduced your possessions but still have more items than your new home can handle, self-storage offers a place to keep the overflow that you're just not ready to say goodbye to yet.
You're Getting Married or Moving in Together
Combining two homes is exciting, but it isn't always easy. You have different pieces of furniture, different styles, and different goals for the place you're sharing together. Plus, you have double the stuff. Cherry pick the best of the best for your new digs and put the rest in storage until you know what you want to do with it, whether that's toss, sell, or arrange in your home.
You're Getting a Divorce
If you're giving up the home you and your spouse once shared, you'll be moving your possessions out – but you may not know where they're going yet, or you may not have room for them in your temporary housing. If there are items you want to keep but they don't have a fixed home, self-storage lets you store furnishings, clothing, kitchen items, and more until you're ready to establish a new home.
You're Renovating
Finally finishing your basement, extending the master bedroom, or knocking down walls? Whatever
renovation
you have going on, there are plenty of reasons to rely on a self-storage unit:
To protect items from damage or dust.
To store new furniture or accessories as you purchase them for the renovated space.
To make room for the equipment and tools the contractors use.
To keep your belongings until you decide if they have a spot in the new space or you're getting rid of them.
You're Moving
Some moves happen in a day – from one home to the moving truck to the new home. Other moves don't happen for months. If you're not using the short-term or long-term storage provided by your moving company, or you're managing the move on your own, self-storage is the best place to store your goods and access them easily in between moves.
You're Temporarily Relocating
A year abroad? Schooling in another state? A semi-permanent business assignment out of the state or country? If you are leaving your home temporarily but for a lengthy time, you may be renting it out to others while you're absent. Plenty of people feel comfortable leaving all their possessions in the hands of strangers. You're not alone, however, if you would rather store your favorites and valuables until you return for good.
Reserve Your Self-Storage in Flint, Michigan
We make storage easy at 810 Storage in Flint, Michigan. You can move your stuff in, move it on out, and access it 24/7. We are always open and there is no deposit or move-in fee required. Pay rent through our convenient online bill pay system and know that your possessions are safe and secure. Contact 810 Storage today to reserve your self-storage space.